Need help to find a job you love? Maybe you are unemployed, don't have much work experience, or you're feeling picky about what kind of job you would be happy with. Well don't worry you are not alone, and we are here to help. #findajob #jobyoulove
1. Link Up With An Agency
When you aren't sure how to find a job, a good place to start is with a Staffing Agency. Working with an agency affords you the opportunity to work with a variety of industries, and you aren't necessarily locked into that job permanently. You have options of temporary, temp-to-perm, and in some cases permanent positions. Let your recruiter know what you're interested in.
2. Identify What You Don't Want To Do
Don't know which jobs you might want to pursue? Well, you probably have an idea of what you don't want to do. Work with your recruiter to identify the jobs you aren't willing to try out and which ones are worth considering. Try to have an open mind!
3. Test the Waters
Have you ever noticed that things are not always as they seem? The same holds true with new jobs. It's fine to pass on the jobs you truly aren't interested in but don't be scared to try new things. Give new opportunities a chance – there is always a silver lining, you just have to look for it.
4. Pursue Your Strengths
Do you have a knack for anything? Maybe you enjoy technical writing, customer service, or working with your hands. Look for opportunities that will take advantage of the skills you come by naturally, and you'll be on your way to finding a job you love.
5. Follow Your Heart
An important factor of finding success in your job is to – you guessed it – actually enjoy what you're doing. Once you've tried things out you should have a better idea of what kind of work you enjoy. Pursue positions that give you a feeling of satisfaction, so at the end of each day, you're working a job you love.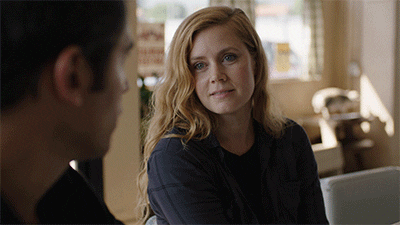 Written by: Laura Andersen, Account Manager I
Also check out "5 Things to Remember When Starting a New Job"